Specification:
Suitable for up to 4 cells in parallel and 13S in series
Easy to integrate cell level fusing
63x38mm (2.48x2.68 inches)
Increased structural integrity of a battery pack
Layout:
#1. Positive and negative battery terminals
#2. Lines for battery balancing cable connections
#3. Pads used for connecting either positive or negative terminal of the battery to balancing lines (#2)
#4. Pads used for assigning battery pcb to balancing lines (#2)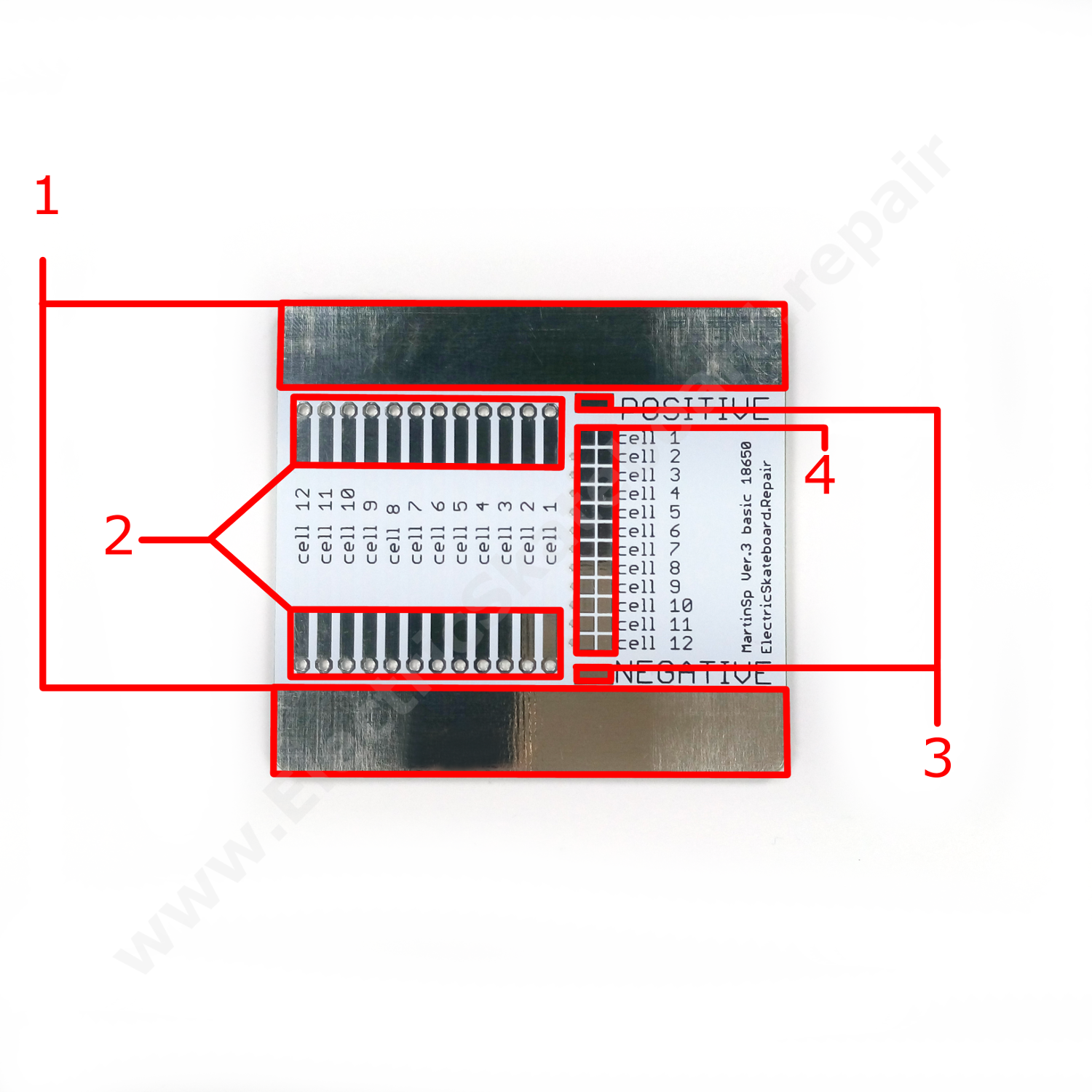 How do I use this product?
step 1:
Connect your batteries to corresponding positive and negative terminals (#1 in Layout)
step 2:
Select which cell number you want this parallel bank to be (to which balancing wire you want to connect this part of the battery pack)
step 3:
Connect your balancing wires to the corresponding lines (#2 in Layout)
step 4:
Finish the rest of your pack the same way, be sure to not connect two different battery banks to the same wire/balancing line.
step 5:
Check all your connections throughly to avoid problems. 
Last step:
Short the desired pad (#3 in layout) to corresponding battery terminal.
Please be sure to do this step as the last in your battery build. After you do this step you should not solder anything on the PCBs to avoid shorting batteries with soldering iron. If you need to change anything first undo the "last step" on all of the PCBs for safety.
After following the steps above this is what your first cell bank should look like: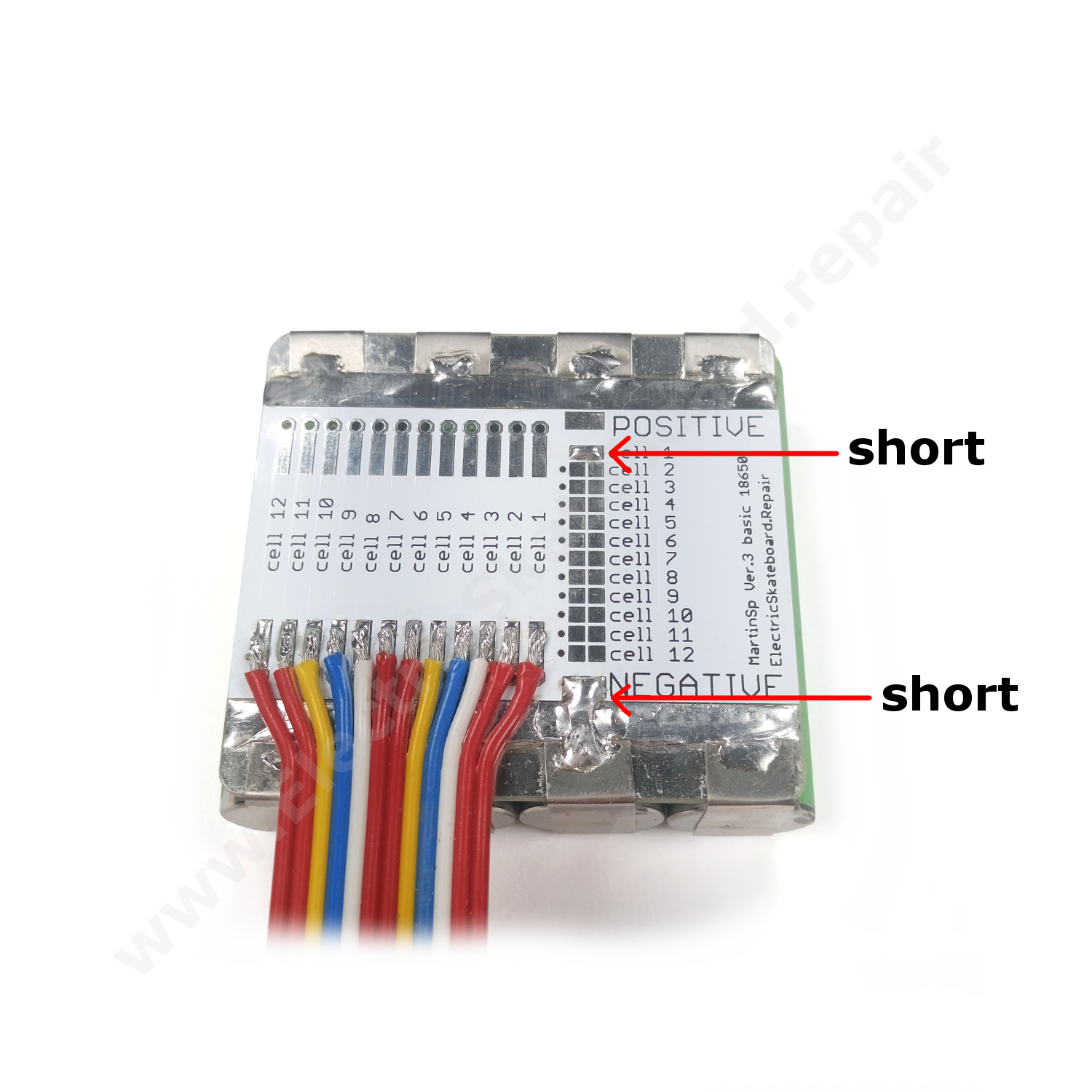 In this configuration, the right most red cable marked as cell 1 is connected to the negative terminal of the battery. This is due to the two marked shorts/connections.
If you have any questions please feel free to contact our customer support.